Firm Profile
Meet our tax preparers: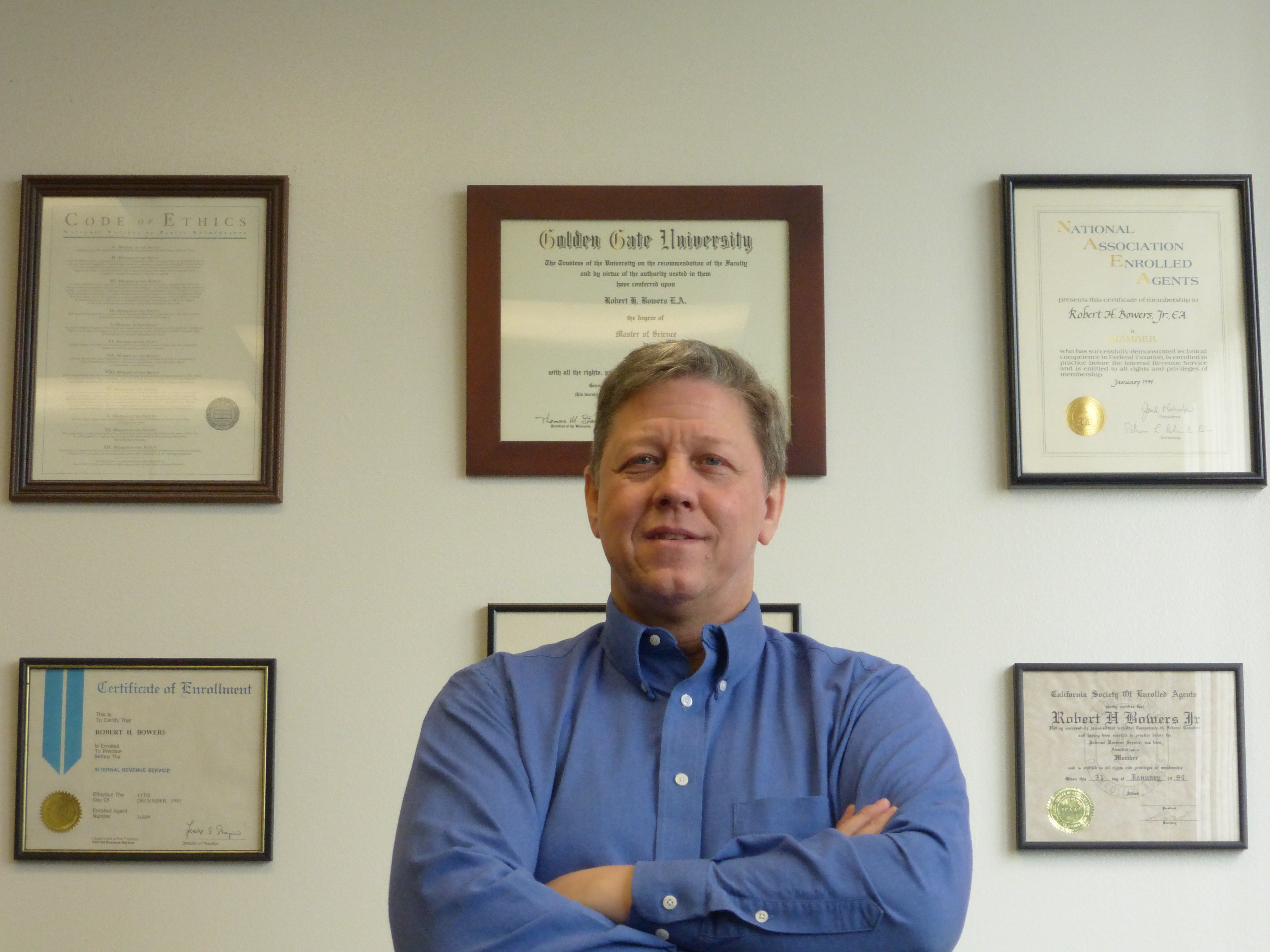 Robert H. Bowers, E.A., MBT
Bob is the owner of the firm and an Enrolled Agent with 40 years experience in the tax and accounting industry. His education includes a Bachelor degree in Accounting from Cal Poly Pomona and a Master's in Taxation from Golden Gate University. Bob started working in tax while in high school and throughout college at Berkley and Associates. He went on to work at American Medical International (now Tenet Healthcare) and Unocal prior to merger with Chevron. After Unocal, he worked for Deloitte & Touche in their tax software group. The practice that became Bowers & Associates began in 1996 and Bob left public accounting in 1999 to focus on Bowers & Associates.
Arlene Manibog, AFSP, CTEC
Arlene is enrolled in the Annual Filing Season Program (AFSP) administered by the Internal Revenue Service and with the California Tax Education Council (CTEC). She has been with the firm since 2005.

Enrolled Agents are tax practitioners licensed by the Internal Revenue Service to represent taxpayers before all levels of the IRS.
Annual Filing Season Program (AFSP) are tax preparers who have completed at least 18 hours of IRS approved continuing education and are registered with the IRS.
CTEC is the California Tax Education Council. CTEC is responsible for licensing tax preparers in the state of California.




Meet our bookkeepers/office staff:

Cecile Consing, CTEC
Cecile is the office manager and lead bookkeeper. She handles payroll, write-up and outsourced bookkeeping. She also prepares tax returns during tax season.

Jushiel Delatorre
Jushiel is our assistant bookkeeper who specializes in payroll and write-up services. She helps Cecile keep up with all payroll and sales tax deadlines.